Have a WILD day in Devon
Welcome to Wildwood Devon, one of Devon's best wildlife parks.
Set in 45 acres of stunning parkland and woodland, Wildwood features threatened and locally extinct native species such as the iconic red squirrel. Wildwood is the perfect day out, offering wildlife, a magnificent beech hedge maze, indoor soft play, outdoor adventure play and an authentic Saxon Village.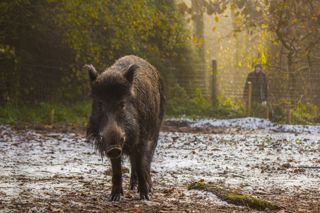 Adopt an animal
Animal adoptions last for one year and are the perfect gift for any animal lover. Each adoption helps support our work to save British wildlife. We have different levels of adoption available to suit all occasions and budgets, and you can choose from any one of our animals.
The choice of animal is available on our our ONLINE SHOP. Alternatively, if you would like to speak to a member of the team, please feel free to give us a call on 01227 712111.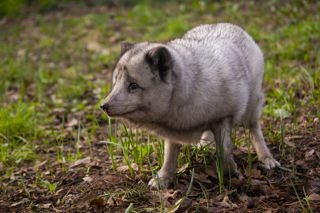 Do an animal experience
Our experiences are a unique opportunity to meet and learn about and interact with some of animals. This is an exclusive, behind-the-scenes experience. 
The experiences are season dependant and at different times, always taking the welfare of our animals into consideration while providing an unforgettable customer experience.
This Winter, you will be able to experience bison, arctic foxes, wolves, and Boki the bear until he goes into torpor (semi-hibernation.)
We had an amazing time today and the kids loved it so we where really happy to sign up to there member ship which is great value for money. The staff were really helpful and nice we would recommend it too anyone 5 star all the way from us.
We spent a bit of a wet autumn morning at Wildwood with our two year old and had a really nice time. The grounds are beautiful and we saw lots of the animals including the red squirrels in the squirrel woodland walk through, bears, lynx and wolves. Our toddler really enjoyed the pirate ship play area and we all had lunch in the cafe. We would love to visit in the spring/summer and will return when we are next in this part of the world.
What a very lovely friendly place,grand daughters loved it. And the Saxon village is also amazing. Had fantastic day!
Wonderful place. Went with a 6 and 2 year old and had the best time. Spent around 4 hours there, cooked marshmallows on a fire, saw the bears, lynx and fab wolves. The maze was fun, lunch was good in the pretty courtyard. Very chilled and happy place that I totally recommend to others.
Sign up here to receive our newsletter
;