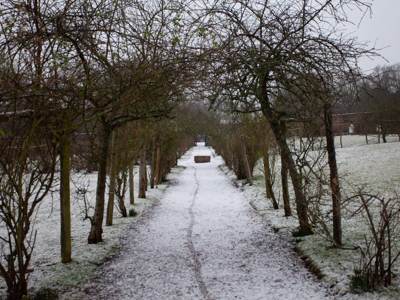 Disabled facilities
Includes disabled parking area, accessible path-ways and ramps throughout the park, and disabled toilets (in the cafe). Please read our accessibility statement in full HERE.
Pathways
Wildwood Devon is accessible by mobility scooter and wheelchair, apart from one path towards the back of the park. This is clearly marked on the MAP. Please be aware that we are based in an ancient woodland and as such, some of our paths are muddy and uneven with exposed tree roots.
Assistance dogs
Assistance dogs are not permitted in the park, due to biosecurity and the welfare of our animals. However, we can offer an assisted visit by providing a staff member/volunteer to escort you around the park instead of your dog. Please contact us in advance to give us time to arrange a staff member/volunteer to escort you.
Please review our dog policy HERE.
Parking
Space for coaches and extensive car parking, all free. Please note that coach and mini-bus parking is strictly limited to off-peak visits only. We cannot accommodate large vehicles during holiday periods.
Sign up here to receive our newsletter
;