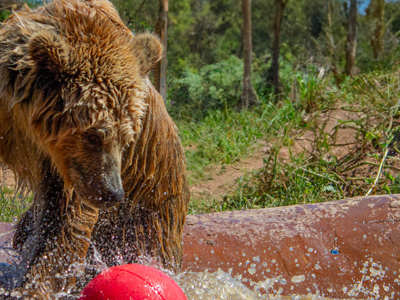 5 reasons to visit Wildwood Devon this summer
Author: Brandon Mumford. Brandon is a Wildwood Trust volunteer and has just completed his undergraduate degree in Environmental Science. He is due to start a Masters degree in Environmental Consultancy. 
Looking for something to do with the family over the summer holidays? Wildwood Devon has plenty to look forward to with our Summer Bonanza, running from the 22nd July to the 3rd September 2023!
Here's 5 reasons why you should join the fun!
1. Fun activities within our world class beech maze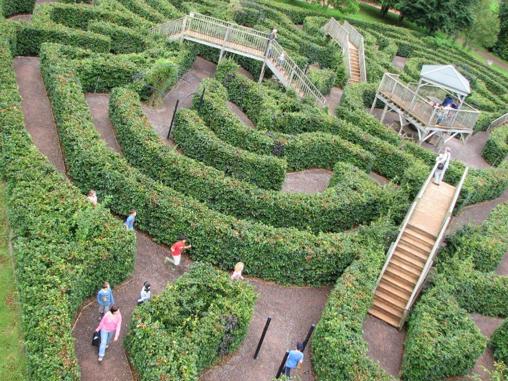 Our world-class beech maze offers a fun-filled experience for everyone. Not only can you enjoy navigating your way through the 'impossible' paths to reach the centre, where you'll be rewarded with breathtaking views of the park, but there are extra rewards too! Throughout the holidays, people that successfully complete our maze nature trail will receive a goodie bag as a token of achievement.
If this isn't exciting enough, we invite you to join us on Fridays for water fights within the maze. While we can't guarantee that you'll stay dry, we can guarantee a fantastic time for the whole family!

2. Extraordinary animal encounters to witness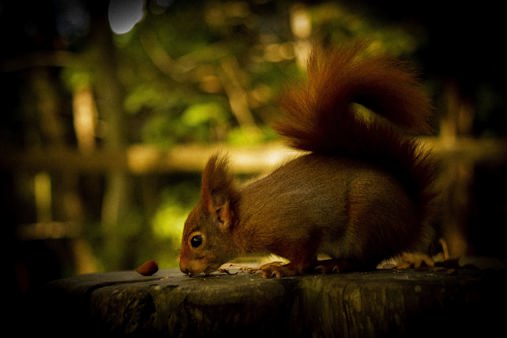 Enjoy some extraordinary animal encounters with animals from Britain's past and present, from the red squirrel (the UK's only native squirrel species) to the European brown bear. You'll get to witness our animals and their behaviours up close.
For the best chance of witnessing these fascinating animals, we recommend following our timetable for feeding and public talks. By adhering to the schedule, you can maximize your opportunities to see these creatures and learn plenty of information about them, including their history, behaviours and how they are being supported in the wild!
Your visit also helps to conserve these wonderful animals too, as we are part of some ever so important breeding programmes. This includes the national reintroduction programme for dormice, in which Wildwood Devon are leading experts. Wildwood have additionally joined with other organisations to help stop the decline of the red squirrel.


3. The Saxon Village, full of fun arts and crafts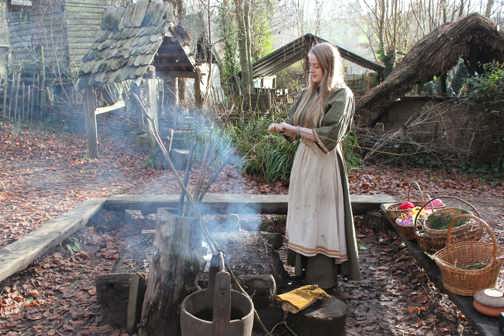 For families seeking a captivating, historical experience, you may find an interest in our authentic Saxon Village! Engross yourself into the past, by participating in some fun Saxon arts and crafts, such as jewellery making and medieval rune carving. Alternatively you could join in on some nature-based conservation crafts. Heightening the authenticity of this experience, you'll be able to witness our dedicated staff dressed as Saxons.
4. Outdoor and indoor play areas: We have a diverse range of play areas at Wildwood Devon!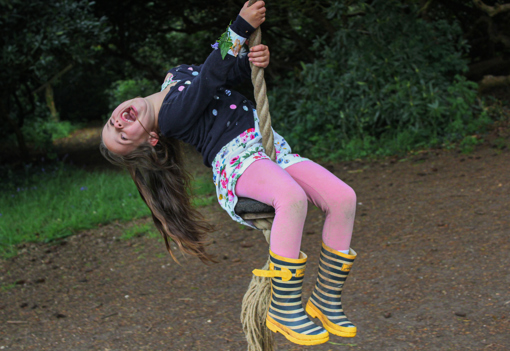 There's no shortage of adventure within our outdoor play areas include plenty of activities to let out your wild side. You can enjoy the adrenaline-pumping experience of the 40 ft zip line or challenge the heights of the tree top drop slide. For those with a liking of pirates, cross over the bridge to explore the pirate ship playground, igniting plenty of imagination and providing endless fun.
If the weather isn't on your side during your visit, and the rain pours, you can sit back and relax while the kids enjoy the soft-play area.
5. Our coach house café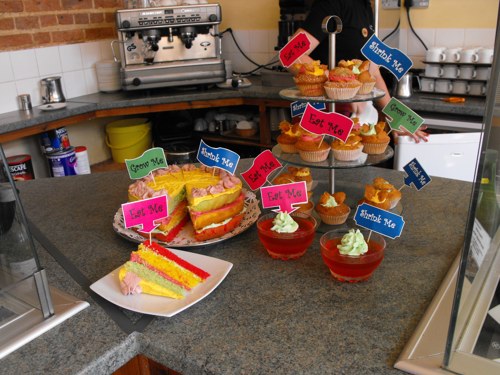 As well as all these fun activities that we, at Wildwood Devon have to offer, we also have our coach house café, adding an extra aspect of relaxation and enjoyment to your experience. The café is a place you can take some time to relax and enjoy a much needed lunch break, an array of snacks (including some tempting ice cream and home made cakes) or even just a refreshing cup of coffee. There really is something for everyone to enjoy.
Sign up here to receive our newsletter
;