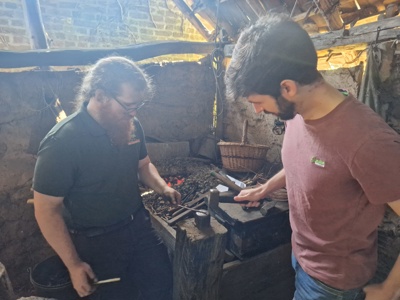 Introduction to blacksmithing
13th January 2024
Time: 10:00-16:00
Cost £150pp
Immerse yourself into history and spend a day in our Anglo Saxon forge learning about the ancient craft of blacksmithing.
In a safe and supportive environment, this introduction course will provide you with the basic knowledge and hands-on experience with tools and techniques to get you started.
This course is for those who are 18+ years old.
Sign up here to receive our newsletter
;