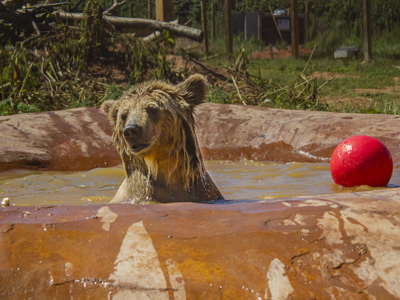 Our bear experiences are a unique opportunity to meet and learn all about Wildwood's two rescued bears, Mish and Lucy, with exclusive behind the scenes access.
Walk through the bears' large enclosure to scatter feed, before meeting the bears and giving them a treat in their smaller enclosure, then let them out into their large enclosure, where they will sniff out and hunt down the scattered food.
Runs from April to September.
Sign up here to receive our newsletter
;