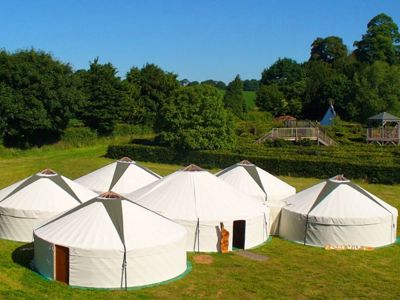 Yurt Village Residential trips
Our yurt village can accommodate up to 56 children and 10 staff in 4 gender-specific sleeping yurts, all connected by a central meeting and activities yurt.
The central yurt also includes overnight facilities for two teachers ensuring that supervision is on hand throughout the stay. For extra staff we have available a staff yurt which is located directly behind the main yurt set up.
The site has hot showers, flushing toilets and a fully equipped kitchen where our staff can cater for meal times.
There is a large playing field area surrounding the yurts, perfect for free time games and sports. We also have an outdoor campfire circle for you to use at your leisure.
Sign up here to receive our newsletter
;