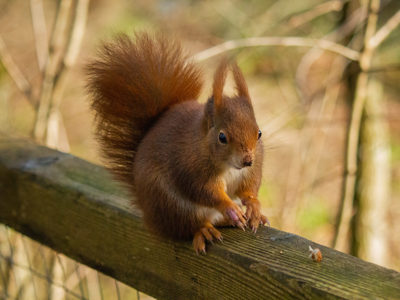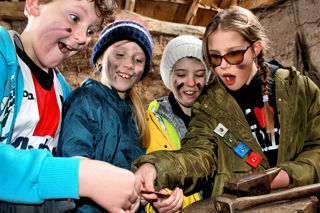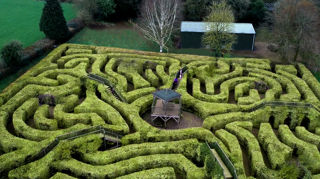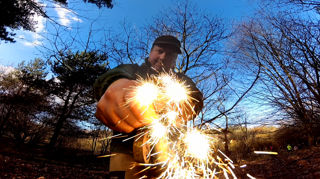 Ready for a Rewilding Adventure?
Amazing Animals, magnificent Maze, outdoor Adventure Play, indoor Soft Play, terrific Traversing Walls, heart-stopping Drop-Slide, 40 Meter Zip Line, authentic Saxon Village, and…
Yes, it's not easy to fit it all in but if you're up to the challenge you'll be rewarded with a fabulous, fun-filled family day out in the beautiful Devon countryside.
"The setting was beautiful, peaceful and so natural and the enclosures for the animals were lovely." –  Becky C – Tripadvisor
You can lose yourself in the world class Beech Hedge Maze, then find yourself on the winding trails through the tranquil woodland. Here among the majestic trees you'll encounter magnificent wolves, stunning lynx, wild boar, wildcats and the ever-adorable otters and red squirrels.
To get the best chance of seeing the animals, follow the timetable of feeds and public talks. You'll get to hear all about the beautiful animals that call Wildwood Devon their home. Learn about their histories, their characters and how they help us support their cousins in the wild. If you're lucky you might enjoy a close-up encounter with the fascinating red squirrels in our amazing walk-through enclosure.
"We visited whilst on holiday and I think we all agreed it was the best day out of our whole trip." – Lhogan01 – Tripadviser
There's plenty to keep the kids engaged and entertained. Test their mettle on the terrifying Tree-Top Drop-Slide, challenge them on the Traversing Walls and watch them enjoy the thrill of the 30 Meter Zip-Line. Don't worry if you lose track of them running through the woodlands, they'll soon find the outdoor adventure play.
For a unique, entertaining and educational diversion, take a flight back in time at the Saxon Village. Here you'll get an authentic taste of Saxon costume, craft and culture. You may even get a chance to craft something of your own in the Greenwood Centre, strike a Saxon penny or make some jewellery in the Village Forge. *
"Really beautiful place run by lovely friendly people in a stunning setting… good value, a thoroughly charming place in every way." – Richard M – Tripadvisor
Keep an eye on the timetable of daily events and don't forget lunch in the Coach House Cafe where you can enjoy a hearty meal as well as ice-cream, drinks, snacks and some seriously delicious homemade cakes.
"Entrance fee is a bargain, as you find yourself spending all day there… a very good and reasonably priced restaurant… plenty of play dens and activities… We will be back very soon for another visit." – Mark S – Tripadvisor
To round off the day you'll probably want to relax while the kids burn off the last of their energy in the weather-proof Soft Play Barn.
Don't worry if you can't fit it all in, become a member of the Wildwood Trust – in addition to supporting our vital conservation work you'll enjoy free admission all year round.
Let the kids go wild at Wildwood Devon.
* Available during weekend and holidays. Activities will vary.
Sign up here to receive our newsletter
;