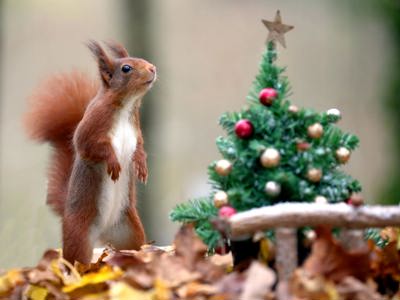 It's Christmas for the animals too!
This is a list compiled by the zookeepers for toys and goodies we could use for animal enrichment, to encourage their natural behaviour, and just for fun since it's Christmas!
The park rangers and keepers have also added a few bits they are in urgent need of.
Every gift goes a long way!
Please note: our delivery address is Wildwood Devon, Escot Park, Ottery St Mary, EX11 1LU
Sign up here to receive our newsletter
;