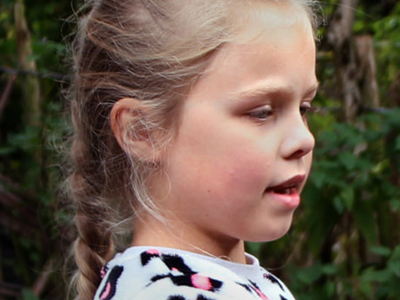 Into the Wild - Forest Fridays
Nature Education Group
Into the Wild is an adventurous and friendly group aimed at children between the ages of 6 and 11years old. Sessions are run within the glorious grounds of Wildwood Escot with the group's home base being set up in one of our wooded areas.
On a Friday morning we gather in the woods before getting stuck into a session packed with activities focused around exploring, cooking, eco crafts, games, music and stories. Led by Ethan, our Outdoor Education Instructor, children are encouraged to engage with the natural world around them and are given the opportunity to develop practical life skills and build emotional resilience along the way.
Whilst the children get stuck in (the mud most likely) there will be space for the grown-ups to make a cuppa and enjoy a chat with some like-minded parents, grandparents, carers etc.
Sessions
Sessions will run in blocks, usually between five and seven weeks depending on length of the term, and cost £25 per session. To allow for consistency and progression we only take bookings for full or half termly blocks of sessions and cannot offer single sessions.
Our current sessions are on a Friday, 10am – 2:30pm. Sessions will not be run during holidays. 
Please note that children must remain the responsibility of their accompanying adult throughout the sessions to ensure the safety of all children. These sessions are not drop off sessions.
Want to enquire about a booking, or our services?
Please email: escoteducation@wildwoodtrust.org or phone: 01404822188 or 07305882077
Other Useful Info
Sessions run in half termly blocks usually 6 weeks and cost £25 per session. To allow for some progression we only take bookings for full half terms and do not offer single sessions.
The group is aimed at children between 6 and 11 years old.
Babies are always welcome but due to exposed tree roots and boggy conditions off-road sturdy pushchairs or slings/ carriers are a must. When babies are old enough to get involved they are welcome to join our Play wild group which is aged at children between 1 to 5 years old.
Children remain the responsibility of their accompanying adult/s throughout the sessions and to ensure the safety of all children we advise a ratio of one accompanying adult to three children
We would prefer if you left your mobile phones and cameras in your bags for the duration of the sessions for not only safeguarding reasons but also we feel that sometimes it is nice to have a break from all that technology!
The Maximum group size is 12 children. If sessions are full we will put you on a waiting list and you will be contacted if there are any cancellations.
What to bring with you
Hot drinks including teas, coffees, hot chocolate and squash are provided but we advise that you bring along any additional healthy lunches, snacks or drinks that you and your children may require for the session.
To fully enjoy the range of activities on offer children and adults must be dressed appropriately for the changeable weather. This should include sun cream, hats, sensible footwear, long trousers and sleeves in summer and warm layers including waterproof coats and trousers, boots, and gloves etc.
Payment Policy
We offer a 25% sibling discount. Childminder discounts of 10% off are also available.
These sessions are designed around a programme of multiple dates therefore if you are unable to attend a session due to illness or holidays etc refunds and transfers do not apply.
If in the unlikely event that a session is cancelled by Wildwood Escot due to a circumstance outside our control such as extreme weather conditions or the park is forced to close for whatever reason we will endeavour to transfer your booking to another convenient date for both parties.
If you decide to cancel your booking we ask that a minimum of 2 weeks notice is required to receive a full refund
Sign up here to receive our newsletter
;