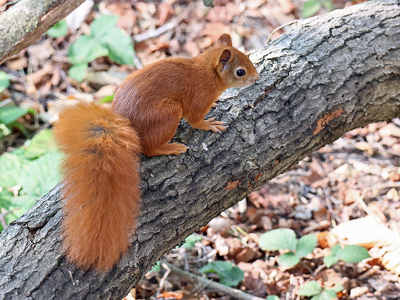 Red Squirrel Captive Breeding and Reintroductions
Red squirrels (Sciurus vulgaris), once a common sight throughout the UK, have declined considerably due to competition and infection, of squirrel pox virus, by the grey squirrel (Sciurus carolinensis), a non-native species introduced to the UK by the Victorians in the 1800's. The red squirrel range is now limited to certain areas in the UK like Anglesey, parts of northern England and Scotland.
Wildwood Trust has joined forces with a number of organisations to help stop the decline by providing individuals for reintroductions. Since 2002, Wildwood has bred an average of 6 red squirrels each year which have contributed to reintroductions in Wales; Anglesey Island, Gwynedd and Clocaenog Forest.
Sign up here to receive our newsletter
;